A gathering of children captivated by math
Ages 7–11
Epsilon Camp is a residential camp serving promising young mathematicians and their families through an intensive student program and parent workshop. This program is for children who are passionate about math as well as very competent.
Our mission is to connect precocious children to professional mathematics and build a supportive community with peers and families.
Learn more about Epsilon Camp's mission and values.
Admissions for Epsilon Camp 2020 will open in October!
Families interested in Epsilon Camp 2020 should submit the Application Inquiry Form, and we will include you on our mailing list when applications open.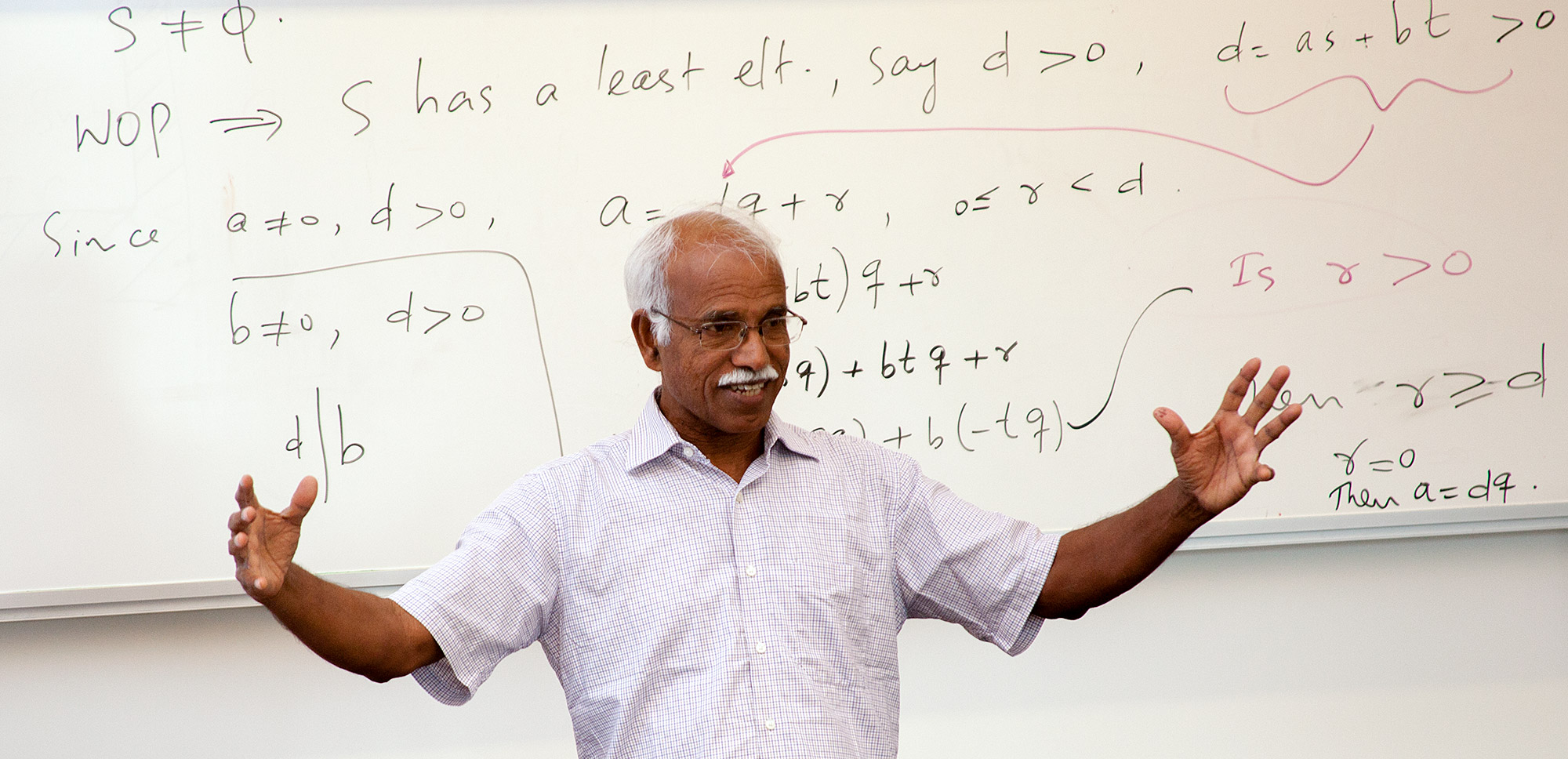 Epsilon Camp is looking for clear and convincing evidence of personal maturity, excitement in learning mathematics, mathematical background knowledge, and adequate motor skills that together provide a good fit for a challenging, very advanced intensive summer learning experience. The eligibility criteria ensure all campers thrive together, enjoying a learning experience unlike any other.
Our camp is about creating a community that lasts far beyond two weeks at a summer camp. Epsilon Camp leadership, faculty and staff are all dedicated to creating an environment where campers not only learn to think and work like mathematicians, but also where campers and their families build lasting friendships.
Contact Us
Thank you for your interest in Epsilon Camp. For general inquiries, please contact us using the form below. If you are interested in the application process for Epsilon Camp, please fill out an Application Inquiry Form instead. We look forward to hearing from you!
Nurture a Child's Opportunities in Math
Picture a young child whose mind is brought to life by math. In a typical school atmosphere where sports, pop culture and social concerns prevail, a young math enthusiast can feel alone and misunderstood. Now picture that same child surrounded by other young mathematicians and professors who share a love of logic, numbers, and abstraction. They are learning and playing together in their shared language of mathematics.
At Epsilon Camp, many such students discover a community of like-minded peers. They get one another's jokes and play games with kids who think as intensely as they do. These are children who will fervently pursue deep thinking as they grow—making future breakthroughs and creating the world's next revolutionary ideas, arts, products and services.
Since 2011, we have been serving children who love mathematics. The excitement of helping in the appropriate early education of these young mathematicians has brought together an exceptional faculty from across the country. The support of individuals, corporations, and foundations provides Epsilon Camp the resources to help ease the financial burden on the families of these exceptional youths and helps Epsilon Camp expand and deepen its offerings.
Epsilon Camp is a program of Altus Math, a 501(c)(3) non-profit organization. Your donations are 100% tax-deductible.
You may also send a check payable to:
Epsilon Camp
4730 University Way NE Suite 104 PMB 25051
Seattle, WA 98105